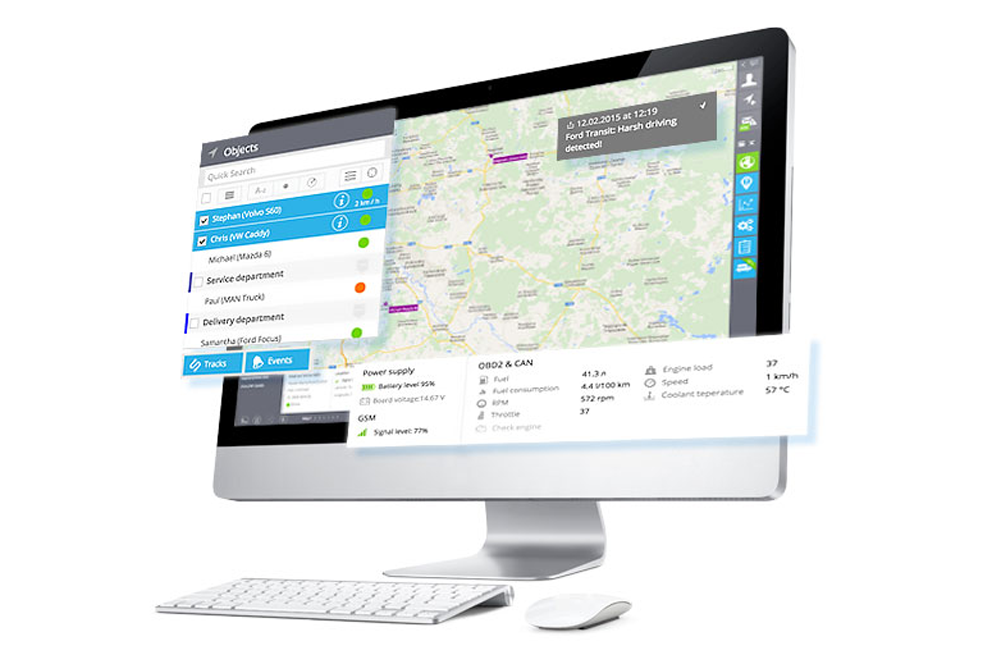 7 Things to look for when choosing a Fleet Tracking System
Beware of signing up to lengthy agreements.  - GPS Tracking technology is changing fast and prices of mobile data are falling all the time. Many companies will try and tie you in to 2 or 3 year agreements which could leave you paying over the odds for outdated equipment.
Does the supplier display prices on their website? - Beware of companies that are reluctant to show their pricing online and insist on getting a high pressure sales rep to call you back or pay you a visit.
Beware of hidden extras - Make sure the price you see is the price you will pay; some companies will charge extra roaming fees if your vehicles go out of the country or if you want to change your vehicle.  Check out termination fees, some companies will also charge you to remove the units at the end of your contract.
Make sure the trackers you choose use a multi network SIM - Many tracking  providers use SIM cards that are locked to one mobile network. If the tracker is in an area with no coverage or network congestion the tracker will stop working. Units with a multi network sim are not fixed to one network and will constantly search for the network with the strongest signal and least congestion so you will get the greatest possible coverage.
Make sure the tracking server is reliable - To cut costs some providers use unstable tracking servers hosted in China, if the tracking server goes down it can leave you in the lurch with no information.  Make sure your provider  has a reliable stable platform with at least a 98% uptime guarantee.
Don't pay for things you don't need - Some providers will offer all sorts of add on bells and whistles that customers will never use. Most customers end up only using the basic tracking, history and speed functions but are still paying for all the extras and complex reporting they don't ever have time to look at.
Prices are falling - If you are paying more than £10 per month for live tracking it is time to shop around. - Tracking hardware has become more sophisticated but like other technology it has also fallen in price but the major cost of GPS tracking is not the hardware but the mobile data that is needed to send the tracking information back to the tracking server. The cost of mobile data has fallen dramatically over the past two years so there has never been a better time to search the market for a new supplier. Back2you.com have some of the cheapest fleet tracking in the UK with no hidden extras and transparent pricing.