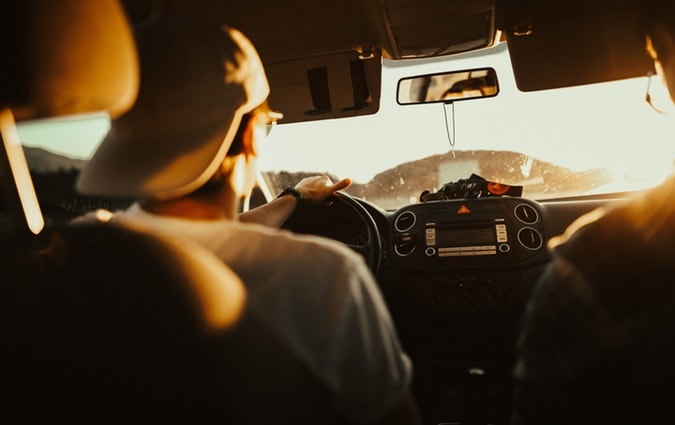 Does Your Car Have A GPS Tracking Device?
Car thefts have risen by 30% in the last three years with over 85,000 vehicles stolen last year in England and Wales. As well as the rise in stolen cars, vehicle break ins have also dramatically risen with over 250,000 break ins reported last year. Keeping up with modern security tools is an absolute must to make sure your car is safe.  To help you out we have a list of the top 10 stolen cars in the UK.
10. BMW 5 Series                                         5. Mercedes E Class
9. Land Rover Defender                                4. Mercedes C Class
8. Range Rover Vogue                                   3. BMW M3
7. Range Rover Autobiography                      2. Range Rover Sport
6. BMW 3 Series                                            1. BMW X5
How Can A GPS Tracker Help?
Having a
GPS car tracker
can significantly help your cars security as well as providing locations of where your car is at all times. Our car trackers can alert you if they sense shocks or movement so if anything does happen to your car you will be alerted straight away. Back2you has a wide range of vehicle tracking devices so match your needs. Whether you want a portable tracker or prefer a wired in tracker, we can help find the perfect model for you.  
Magnetic Trackers
Infinity Magnetic Tracker
Our Infinity Magnetic tracker is our top of the range magnetic GPS tracker. This unit is perfect for any vehicle that requires either anti-theft tracking or real time vehicle tracking. The GPS tracker comes with a very large 6 month rechargeable battery life so no need for wiring or constant charges. The GPS tracking device comes set up on our live tracking server meaning you can view your tracker live as well as full 3 years worth of history if you wish to see where your tracker has been. With its strong magnets, the GPS tracker can be stored and hidden away at ease. GPS car tracking has never been easier. If you want the ultimate GPS tracking device then look no further.
Guardian Magnetic GPS Tracker
The Guardian Magnetic GPS Tracker is our most popular GPS tracking system. The tracker uses a text message system to inform you of your vehicles whereabouts as well as full alerting technology. To receive its location you would simply give the unit a call; the unit will then reply with a link to google maps of its precise locations. The same goes with its alerts. If the unit senses shocks or movement it will send yourself an alert as well as its location. With an impressive 3 month rechargeable battery life this is ideal for just storing away in your vehicle. If preferred the unit does coming with full wiring meaning it won't need to be recharged. With a very affordable price and an easy to use system, this is ideal for maintaining your cars safety.  
Wired Trackers
Compact GPS Vehicle Tracker
The Compact GPS Vehicle Tracker is a full wired car tracker. With very simple wiring needed, this GPS tracker features a similar systems used in the Guardian Magnetic tracker. This device also uses a text message bases system to alert you in the case of anything happening to your vehicle. If connected to the ACC of the vehicle, the tracker can also alert you when the engine has been turned on and off. If you're wanting a GPS tracker that's wired into the vehicle and is small in size then this is most suitable tracking device for you.
Live Real Time Fleet Tracker
Our top of the range wired live tracker, the Live real time Fleet Tracker is a fully live tracking device. Similar to the Infinity Magnetic Tracker, this tracker allows you to see the trackers current movements as well as full history, millage and speed reports. Predominantly used for fleet tracking but not exclusive, this tracker is our most popular wired unit. Coming with 12 months European tracking set up all you have to do is simply wire the car tracking device in and your ready to go. Geo-fences  can also be set up alerting you in case that your car leaves a certain area. If you're wanting a reliable real time live tracking device capable of creating full reports this is the tracker for you.